Expertly Fitted
by Homestyle Interiors
From the measuring and consultation stage, right through to fitting, you can rest assured that the Homestyle team will ensure that your window dressings fit perfectly and look stunning! From stylish faux wood blinds for the bathroom though to classic elegant roller blinds in the kitchen, our experienced fitting team will ensure a perfect fit. For stunning curtains, Homestyle can help advise on the best fabric and finish to suit every room.
We have a huge range of fabric options to suit all budgets from a host of top suppliers such as Prestigious Textiles, Villa Nova, iLiv, Bill Beaumont, Luxaflex, Lister and Pavilion. We can supply and install new tracks or poles for you too if required so that you can get the best possible finish on your fabulous new curtains.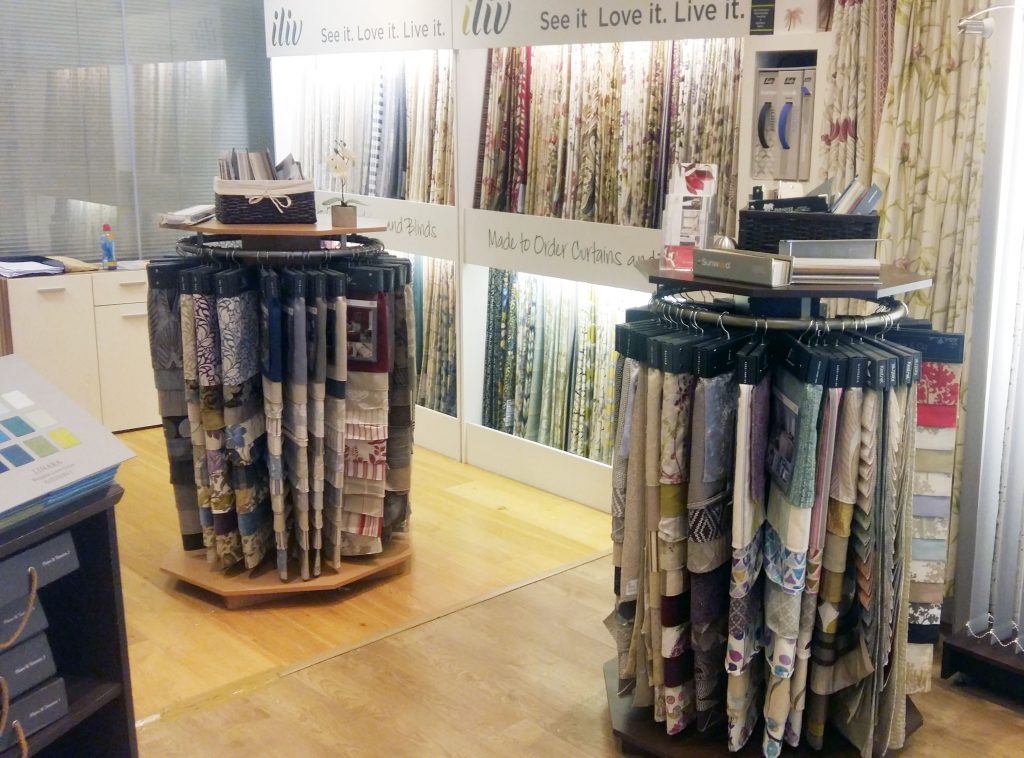 1000's of curtains, blinds, awnings and shutters samples in store.