Nursery Blinds 

by Homestyle Interiors
For your nursery, there will be 2 priorities; keeping the room dark, and ensuring that your blinds are child safe.  The best options for achieving a nice dark environment combined with peace of mind that all is safe are:
Blackout roller blinds: Safest when installed with chain free systems, such as spring mechanism operation,Intu or simple fit. Or if you choose to have a chain control it (and all of our roller blinds) will be length restricted, fitted with an easy break chain connector, and restrained to the wall with a child safe cleat.
Blackout roman blinds: Any fabric of your choice, handmade with a blackout lining and controlled with a length restricted side chain, installed with a child-safe cleat.
Blackout pleated blind: Pleated blinds are great for bedrooms as they fit tightly into your recess (and can even have additional side channels fitted to minimise light seepage around the edges). Fully child safe if fitted on the literise, intu, perfect fit or side tensioned systems. Free-hanging pleated blinds will be fitted with length restricted controls and child safe cleats.
Blackout curtains: a classic choice for the nursery. Gorgeous curtains, handmade in your choice of fabric, with your choice of header and blackout lined to stop those pesky early morning rays.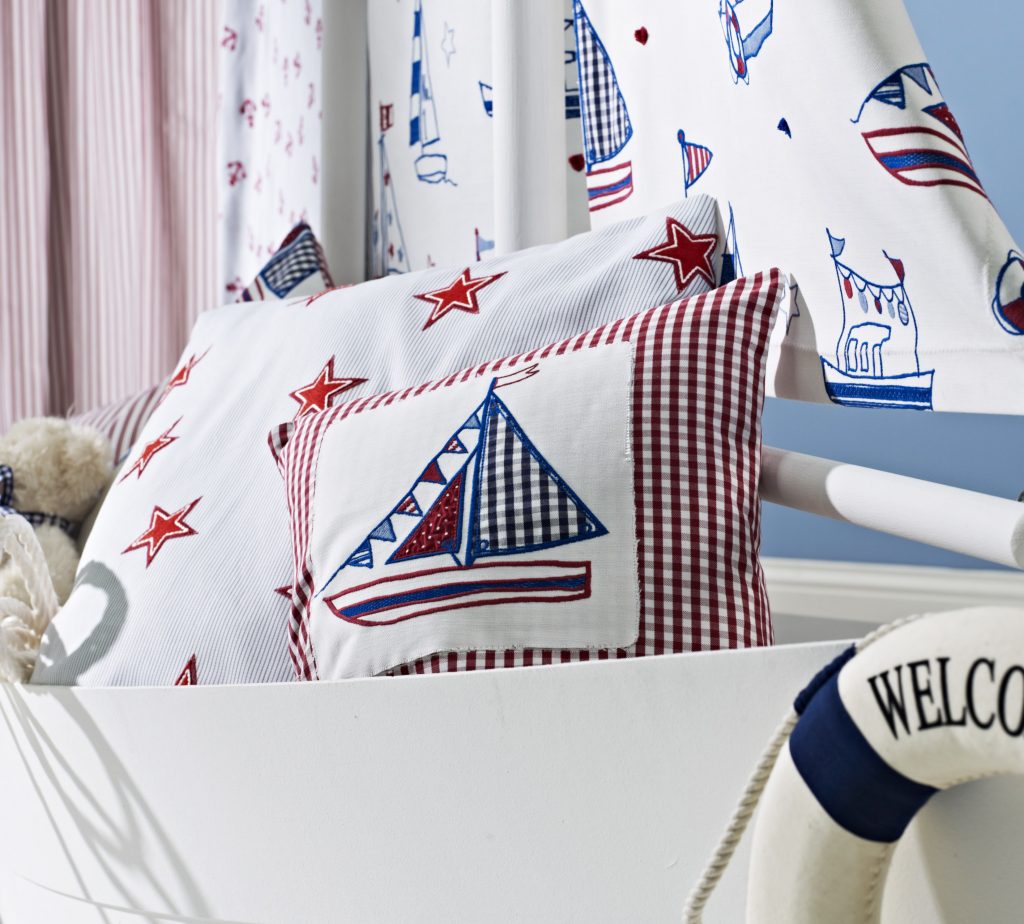 Homestyle have awide range of gorgeous fabrics for kids bedrooms, from bright zingy dinosaur prints to calming pastels – we have fabric to suit all ages.
Shutters: Although not fully blackout, shutters will block the huge majority of light coming into the room, and look absolutely stunning. Either in classic wood, or in fire retardent and fully waterproof Vinyl, shutters are a stylish addition to any nursery.